Your Documents Need Persistent Protection
What if you accidentally email a document to the wrong person? What happens when you leave a USB drive with confidential files in your pants and take it to the dry cleaners? What if you copy your budget into the wrong Dropbox folder? And what happens if a hacker gets a hold of your most important information?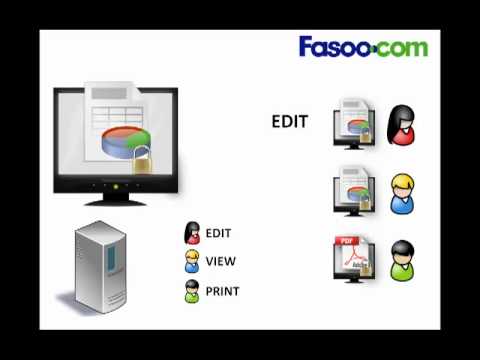 If a confidential file got into the wrong hands, you could be fined under data breach notification laws in the US, Europe, Asia and many countries around the world.
Control who accesses your files, for how long, and what rights they have with an Enterprise Digital Rights Management solution.
Contact us now to get started.
Safely distribute Microsoft SharePoint files

[

DOWNLOAD PDF

]

---

DRM ONE for SharePoint provides persistent protection of any digital content inside Microsoft SharePoint. It encrypts Microsoft Office documents, PDFs, engineering drawings, images, video, music and more. You can safely share information since the security policy follows the document wherever it goes.

The best way to send your valuable files

[

DOWNLOAD PDF

]

---

Fasoo Secure Exchange (FSE) allows you to send or receive files securely through email, FTP, CDs, thumbdrives, the cloud and more. You can package your files with a security policy that defines who can view, print, save, and edit them. When a recipient opens the file, you are notified by email. You have complete control of your file. You can even recall the file while it is in transit or in use.

Protect your files upon creation

[

DOWNLOAD PDF

]

---

You create many important files on your desktop or laptop and need to control their access. Fasoo Secure Node (FSN) protects the files on your PC proactively by automatically encrypting a file when you create it. Only an authorized person can open the encrypted file. The author of the file may not have access, if the policy prevents it.




Secure access for mobile devices [DOWNLOAD PDF]

---

Fasoo Mobile Gateway allows you to secure, control and trace confidential documents on mobile devices, including Android, iPad iPhone. You can view secure documents the same way you do on a PC or laptop.

Stop leaks from printed documents

[

DOWNLOAD PDF

]

---

Fasoo Secure Print (FSP) uses watermarking and usage tracing technologies to stop information disclosure from printed documents. It supplements your traditional document management systems and DRM, since these solutions don't prevent disclosures on paper.

Stop unauthorized changes to files

[

DOWNLOAD PDF

]

---

Fasoo Secure Document (FSD) automatically encrypts your documents when created or downloaded from an application. A persistent security policy directs who can view, edit, print, and save the file. Any attempt to make unauthorized changes is denied. You control who can see your file no matter where it is.